Film School — SciCast-style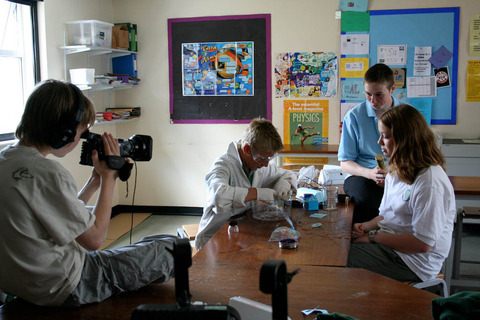 SciCast is about short, entertaining, useful science films… made by you. We collect contributions from schools, families, universities, researchers, professional science communicators, teachers: anyone who wants to share their films with us, and with each other.
We'd love you to get involved, and help us build the world's most entertaining science resource.
These pages will help you plan your film, giving you advice about equipment, how to organise your team, and what sorts of things seem to work most reliably.
A couple of years ago we produced a lovely handbook, which covers most of the same material. You're welcome to download and print it, however the material on these pages has been reworked and updated in 2010 and 2011. Your choice!
SciCast Handbook (4.8Mb PDF)

Or carry on reading here: choose topics from the list to the right.