Sponsorship
SciCast needs your help, and your money!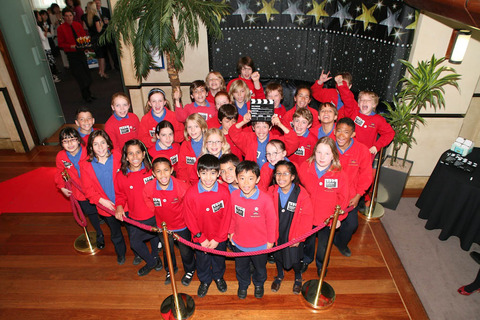 We're proud to have had a whole raft of terrific supporters since 2006, most particularly NESTA, who picked up the idea and ran with it. All good things come to an end, however, and as of early 2011 we're continuing to run on left-over money from last year, with a contribution from the Institute of Physics. EngineeringUK continue to host the main archive of films.
That's why we can't yet promise a glitzy awards ceremony this year — we don't have the funding to pay for one. More importantly, come the end of this year of the competition, dun dun duuuurrrrr:
That's all folks! End of SciCast!
GASP!
I know, right. How can something this wonderful simply go away? Well, it can, and unless we secure new funding — soon — it most certainly will. That's why we've been slow to catch up with the backlog of films (I know, I know — sorry!), and why the blog has been quiet: we've been scurrying around like mad behind-the-scenes, trying to drum up fresh support.
There are a couple of possibilities, but nothing confirmed as yet, and time is pressing on.
What we offer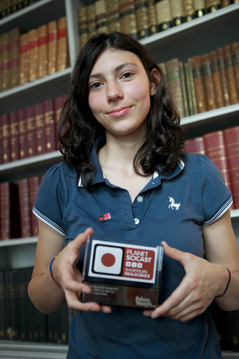 SciCast is a national STEM education project, currently aimed at schools. We've had 50-70% year-on-year growth since we started, excellent retention rates from year to year, and we've learned lots of critical and subtle lessons along the way. From here on, growth should be relatively sustainable and efficient. We also think there's tremendous potential to involve academic and industrial scientists and engineers, and to connect them with an audience of children, schools, and families.
We're already the largest science film competition in the world, and when we say we're building the world's most entertaining science education resource, we mean it. That's exactly what SciCast is.
Lots of projects are about STEM as career choice, but we're much more casual and personal than that — we're about STEM as lifestyle choice. SciCast participants get their hands dirty, they do the experiments and demonstrations for themselves, they discuss and argue about the science with their peers, and they tell their own stories. SciCast films are individual, quirky, entertaining, watchable. Making SciCast films is accessible, rewarding, challenging, and exciting.
If we're using words that align with how you'd like your brand perceived: good. If you share some or all of our ambitions: even better.
What we need
There are two possibilities. The easy one for us would involve some glorious organisation bankrolling the whole project. It's not a cheap project, but it's not as costly as you might expect, and there are several organisations in the STEM engagement or engineering sectors who spend this sort of money regularly, on this sort of project. Hello, we'd like to talk to you.
The second — and more likely? — prospect is that we assemble a new consortium of organisations, each chipping in a relatively modest sum.
We're open to any and all discussions about branding, name changes, and refocussing our efforts. We know a lot about what makes SciCast work, and we can work with you to come up with something that meets your needs, and those of teachers, students, and scientists across the country.
Get in touch
At the time of writing, we're actively pursuing possibilities in both categories above. There are also vague-but-tantalising glimpses of futures in which SciCast would suddenly become a vast international endeavour.
If you think you or your organisation can help grow and extend SciCast, we'd love to hear from you. Sooner rather than later. Drop me an email: jonathan@planet-scicast.org.uk
Jonathan Sanderson
Director, SciCast
February 2011