Looking at things differently
I'll confess, I never thought of 'sand collecting' as being a thing until now. Apparently people do it. Who knew?
However, there's something rather beautiful about this collection of photographs of sand. We don't get many geology or earth science films for SciCast, and there's clearly some interest to be had in exploring the world around you in close-up detail. You may not have a proper macro lens for your camera, but it's surprising what you can achieve filming through a magnifying glass or a photographer's loupe. Here's a picture I took with one of those and a really rubbish old mobile phone camera: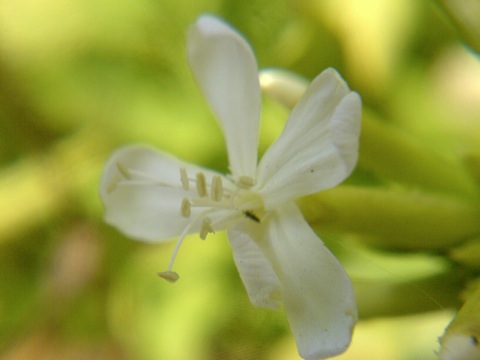 Could be worse, right?
What can you tell us about sand formation, or different types of soil or rock, or plant reproduction, using these sorts of detail shots?
I can't wrap up this post without one more picture, though: star sand. Who knew this stuff existed? Click through for notes from the photographer.
(sand photos by Flickr user Mouser Williams, published under CC BY-NC-SA.)